Twenty-three seconds.
Every 23 seconds a fire department somewhere in the country responds to an alarm, according to 2015 averages from the U.S. National Fire Protection Association.
Will your fire department be the next to answer the call? And will your fire equipment storage help you reach victims in time, or will it hold you back?
Speed through high-capacity organization
With only seconds to react after the fire bell sounds, firefighters don't have time to waste scrambling for misplaced or missing equipment. Every tool needed must reside in a centralized location to save time and potentially lives. Dressing order should be a firefighter's only concern; the fire department storage should handle the rest.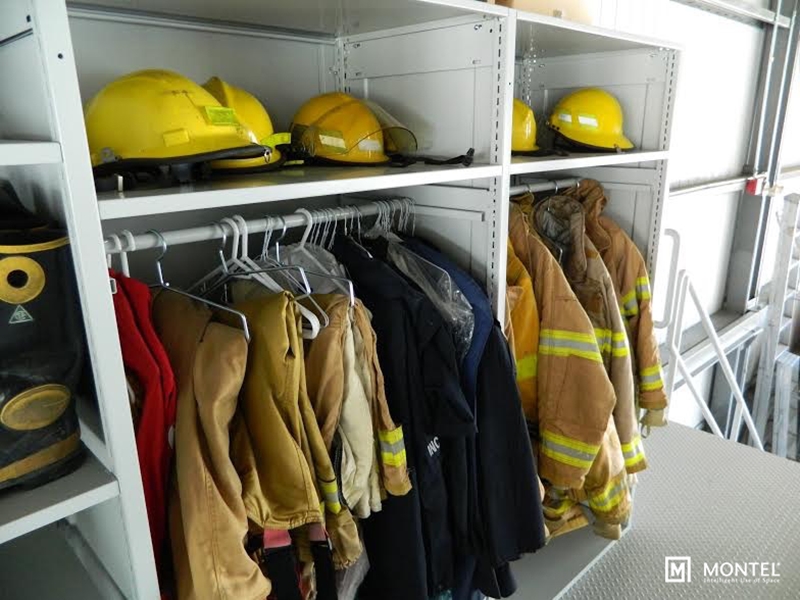 But these brave men and women do not pack lightly: full-body personal protective equipment, helmets, oxygen tanks, axes, industrial hoses, the works. Traditional storage lacks the shelf-by-shelf spatial and weight capacities necessary to concentrate all this gear into one location.
To respond to emergencies with speed and preparedness, fire stations require either versatile static shelving like Montel's SmartShelf® units or sturdy, high-density mobile storage installations like mechanical-assist Mobilex solutions. Collapsible storage modules compact equipment storage by 50 percent and can be opened quickly by hand when the alarms sound, no matter how fully loaded the units.
Mobile shelving compresses storage space so significantly, fire departments can relocate equipment to areas in their firehouses most conducive to a speedy response time, areas they may have ignored in the past because of tight quarters. Every second counts, after all.
Safe storage of crucial equipment
As rugged as firefighting tools are, safe equipment storage ensures no injuries during suit-up and that nothing defective rides along to the scene of an emergency. A torn hose or a broken oxygen mask could stop teams from extinguishing blazes quickly, risking victims' lives and their own.
To eliminate preventable equipment deficiencies, fire station storage must be customized to properly house items in ways that secure their integrity. Authorized Montel Distributors customize SmartShelf® and Mobilex shelving modules to the exact specifications fire departments require, including strong racking features for heavy turnout gear and specialty basins for wound hoses. Furthermore, adjustable shelving allows fire departments to easily modify their storage by hand during downtime as their needs change, no tools required.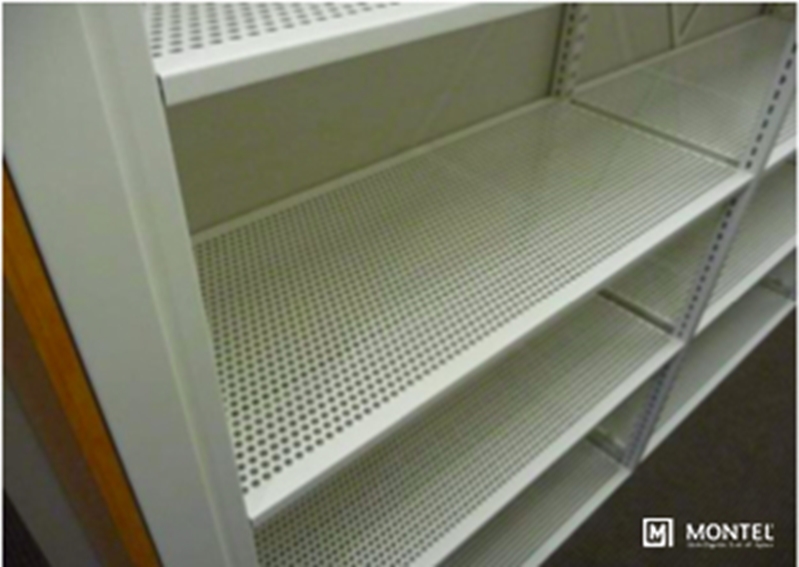 Perforated shelves for natural drying and aeration
Firefighters know a thing or two about airflow, exactly how it feeds or chokes a flame. They also know how poor ventilation can prevent turnout gear from drying and airing out once it's returned to its storage space.
For storage that breathes, Montel offers perforated shelving and end panels for both SmartShelf® and Mobilex storage systems. Perforated construction allows air to circulate freely through the entire storage unit, so gear dries evenly and releases odors.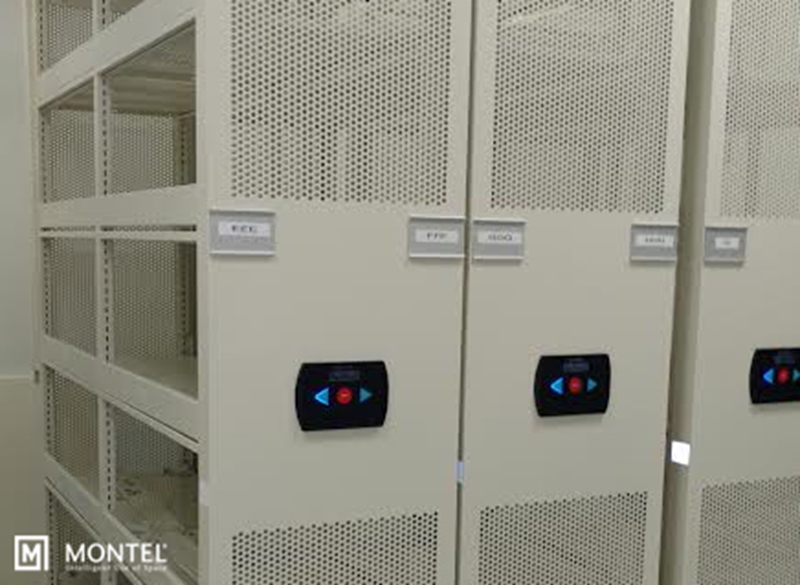 Fire department equipment storage ought to be as smart and as strong as the men and women who risk their lives to save others. Reach out to a Montel representative to learn more about SmartShelf® and mechanical-assist Mobilex shelving solutions for your firehouse.